Imagine that you have your video collection in the cloud and you can effortlessly and efficiently transform them into different linear content channels, which you can syndicate on your OTT platform; other applications; cable operators or even move them to your TDT channel!
Also imagine that you can integrate a live signal onto this channel with various cameras (that you can edit and air from the cloud), creating additional content for your 24-hour channel.
This is already a reality with our technology, and at a cost that you will not believe.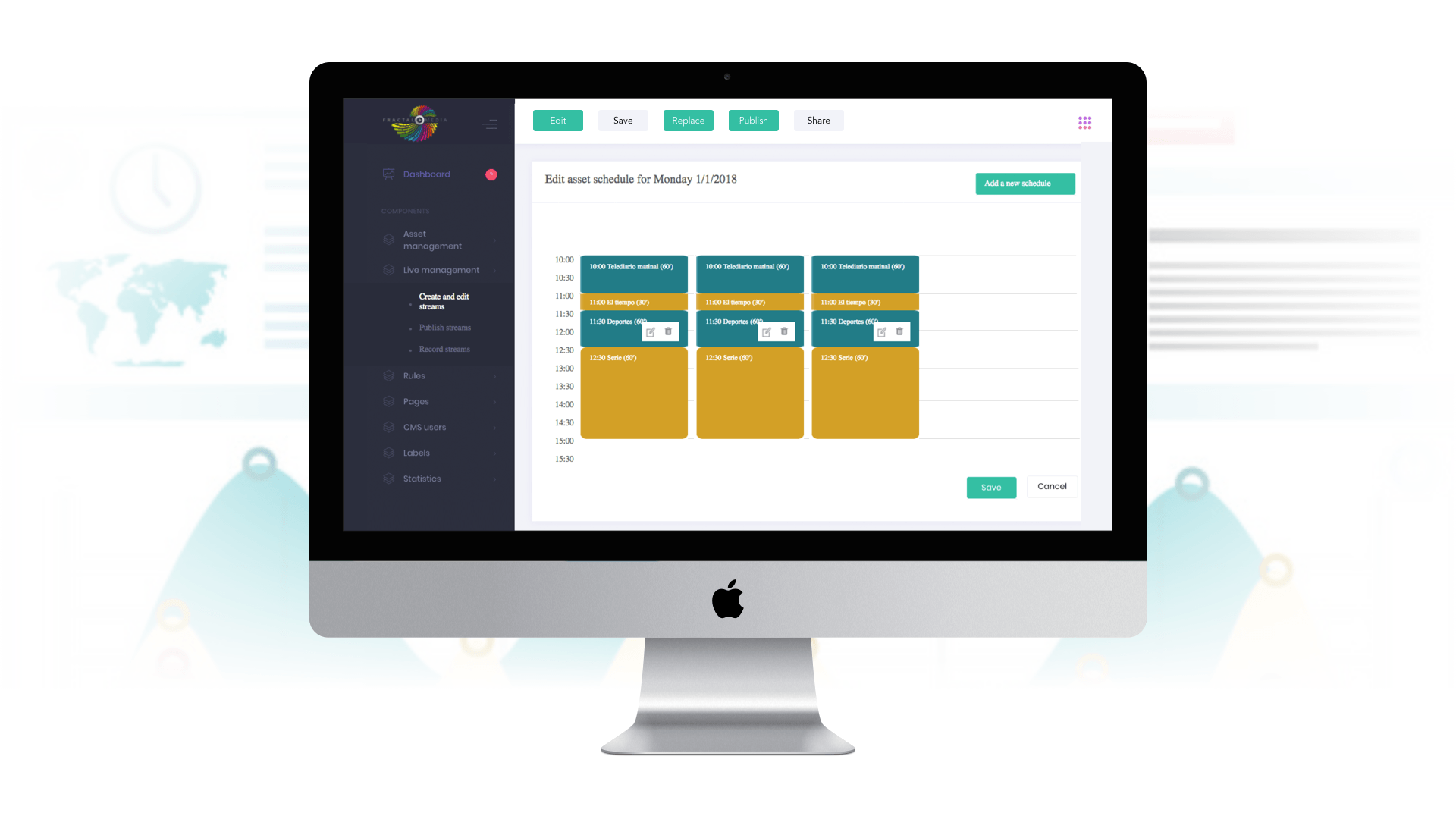 Fractal's CMS VOD to LIVE module has many more options that you will discover as you use it: recording, cloud editing, integration with EPG, etc.
Speak to us and we will offer you the most competitive price on the market for generating a live signal from your on-demand video contents.
With Fractal Media, launch your LIVE TV channel right away through our 24×7 schedule programmer