Audience acquisition Having the best platform and the best content is the first step, but making yourself visible in front of competition is essential.
We carry out design, weekly tracking and optimization of campaigns in principal client acquisition channels: SEM, FB ADS, others to be defined in accordance with analytics following the results.
On acquisition dashboard conclusions and the remaining analytic tools, monthly strategy design and emailing as well as product evolutionary improvement plan and content to increase the profitability of subscribers.
Design and production of video pieces directed at acquisition marketing on social networks. It includes selection of stories, scripts, editing and publication.
Our team optimizes your resources in order to increase the results of your business at the lowest cost.
We design, activate and maintain client acquisition campaigns in all the platforms that you must take into account in order to obtain more subscribers or more viewings of your content.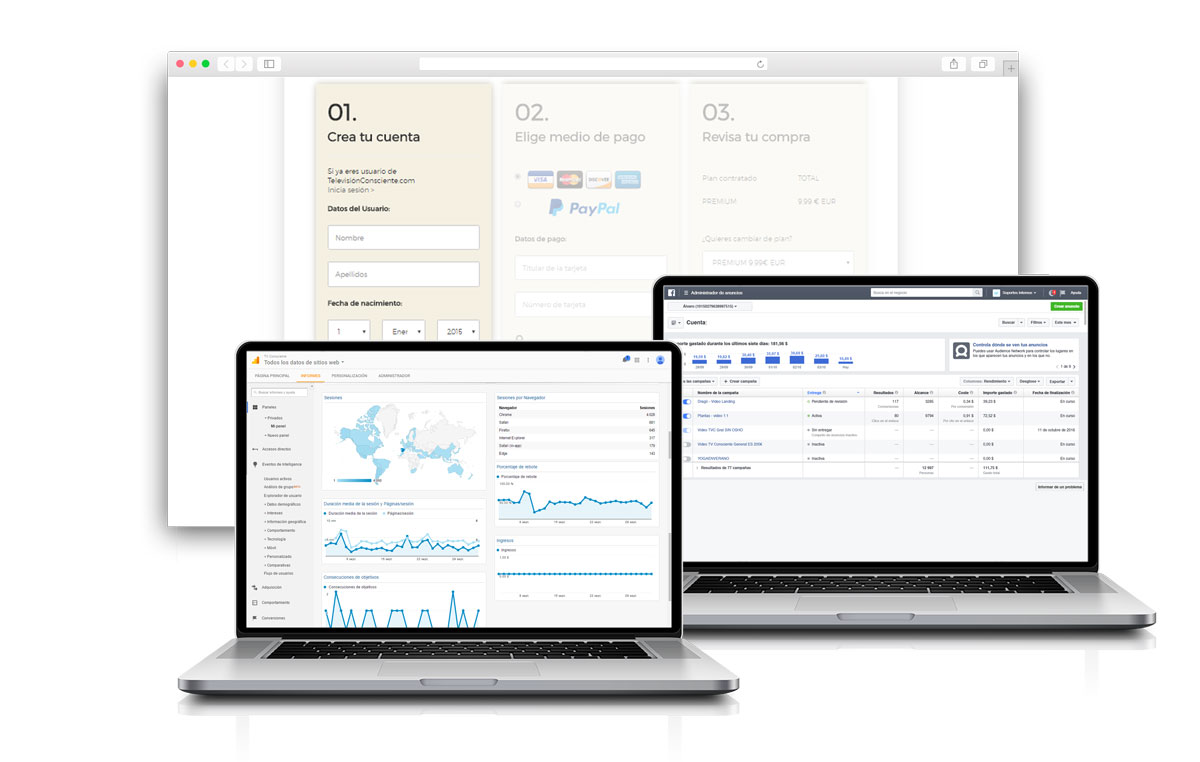 Activation and control of SEM Campaigns

ASO Positioning (APP store Optimization) and SEO
Social network campaigns (Facebook, Instagram, Twitter, LinkedIn, YouTube)