It includes a feature for live channels allowing you to store slots of linear content from several live signals for a specific time after packaging them.
You will have access to independent video assets, either to keep them as a recording and to edit them later or to distribute them immediately as VOD assets.
With this function you can set the duration of the slots to be recorded and the output format for its distribution independently from the output format of the live programme.
The system allows you accept an EPG as the Input and to record certain clips as required for the channel.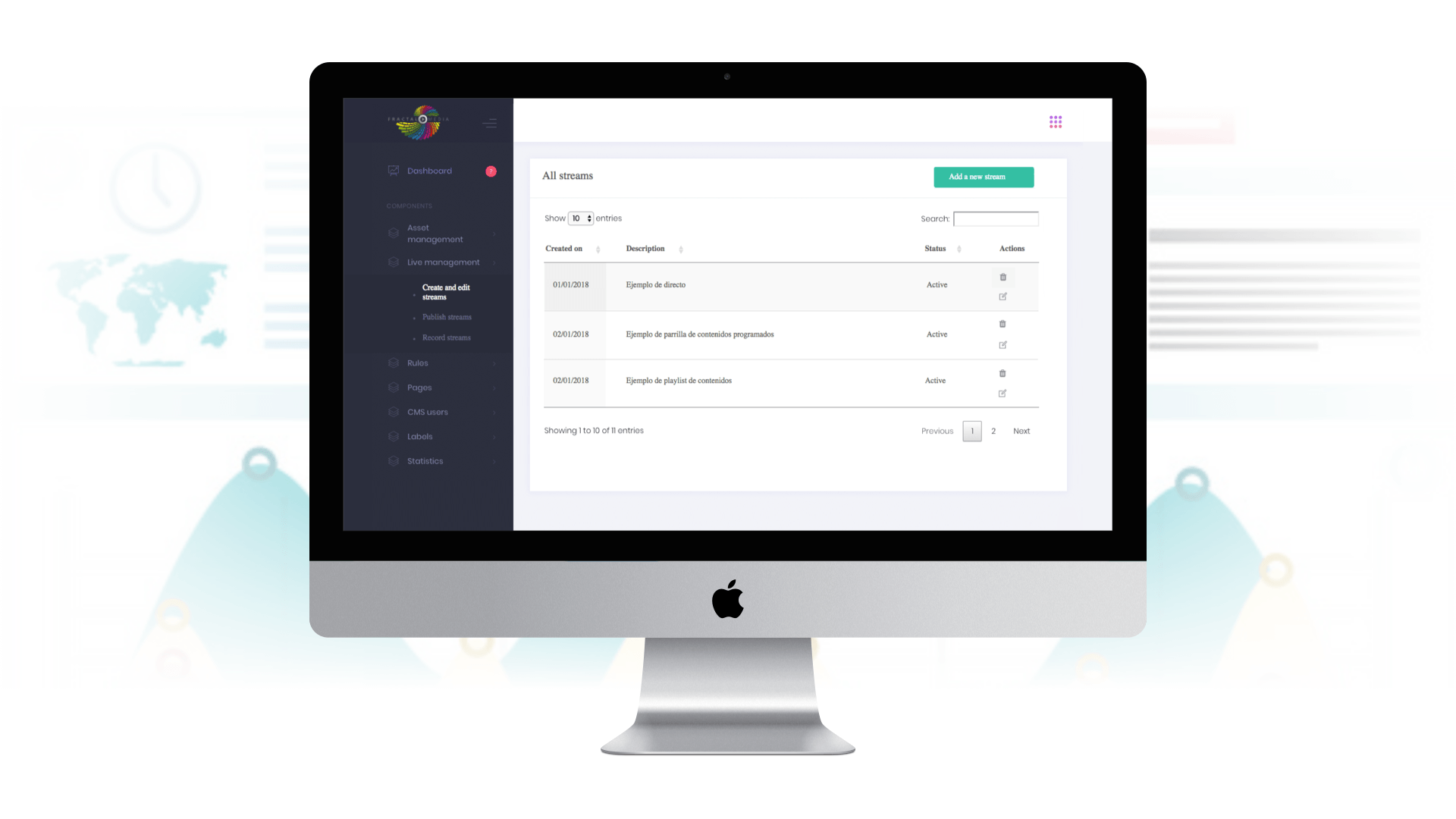 You can choose the destination of the recorded slots
These slots will be available in the Fractal Media CMS after they have been re-coded as a standard VOD asset. The system also allows you to select the source channel, a secondary backup channel and the number of days you wish to store them.
You will have your own recordings catalogue
After you have recorded the assets, you will have a catalogue where you can consult the information available and complete the metadata (title, description, dates, etc.) for all your contents.
An alert system to prevent content loss
If there is an interruption to the recording, the customer benefits from an alert system and a backup, thus minimizing the risks.